CentralStar offers a variety of testing programs, including Processed Tests and Direct Sample/Profit Tests/Dairy Lite. Processed Tests are those in which records are processed through Dairy Records Management Service. Direct-Sample/Profit Test/Dairy Lite,  are programs where the data is returned as a CSV file direct to you for use on your own computer.
Choose the testing program that's best for you. Don't see a program that meets your unique need? Contact us, and we'll custom-design a program.
Processed Tests
Official, supervised test


DHI Specialist is on the farm for one milking to collect milk weights and samples. Weights may be gathered from an automated milk recording (AMR) device.
Owner-sampler


DHI Specialist drops off meters and sample vials, so producer can collect samples and record weights. DHI Specialist picks up samples and sends to lab for processing. Producer can weigh and sample one, two or three milkings at no additional charge.
Robotic parlor test


DHI Specialist sets up and uses the Ori-Collector, which is approved for use with DeLavel, Lely, Galaxy, and other robotic systems. For sample collection independent of a DHI Specialist, contact CentralStar for milk sample shuttle rental rates and availability. 
Automated milk recording update




The weights that are collected from an AMR device in a parlor and sent to DRMS for processing. Bufferfat and protein are estimated. This test type is used in conjunction with the weighed and sampled test types.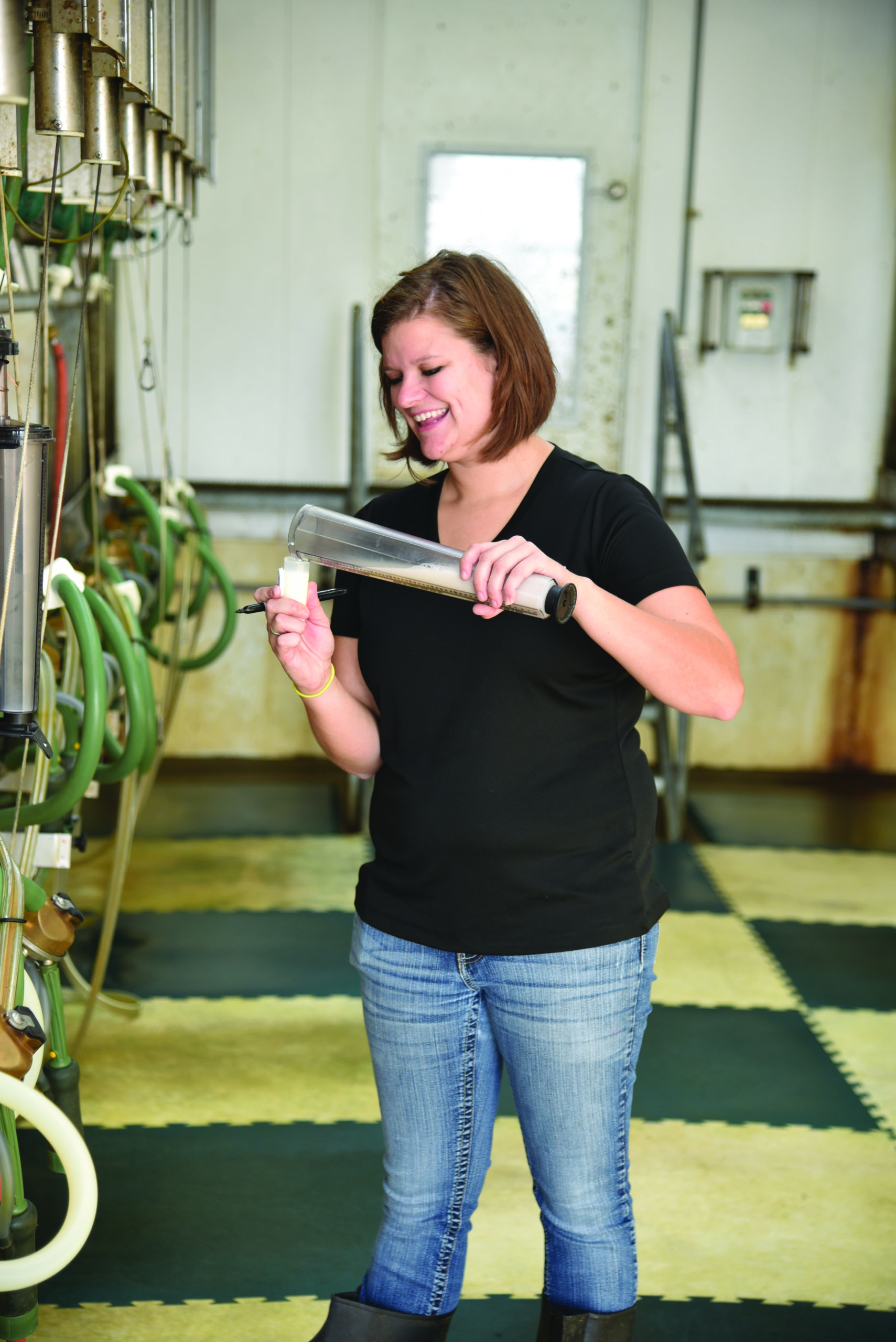 Non-Processed Test
With Non-Processed testing, records are not processed through DRMS. The DHI Specialist collects milk samples and can record milk weights if requested. Samples are evaluated at a CentralStar Lab and a CSV file containing animal ID, milk weight (if requested), sample number, components and SCC data are provided.