DairyMetrics, a web-based system that enables producers and consultants to benchmark a herd's performance with the performance of other herds (cohorts).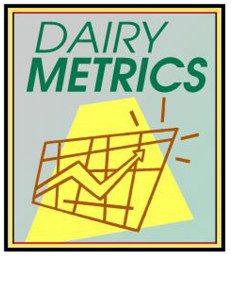 Managers can compare a herd's information relative to herds in a similar "state" or to herds in a desirable "state." Cohorts can also be chosen by identity and placed in Peer-Groups to compare against a target herd.
There are many ways to measure performance:
Comparison against standards proposed by the experts

Comparison against past performance

Comparison against others
Regardless of the method, almost everyone needs the ability to identify weaknesses and acknowledge improvements. Comparative analysis with DairyMetrics will give you the answers you need, such as:
What is a "normal" number of breedings in my state?

Compared to other herds of similar size, am I culling too much?

If I switch from 2x to 3x, what is a reasonable income / feed cost?

Last year I lost 8% of my herd to death. What are others doing?

How many abortions do 1000-cow herds in this region have?

Suppose I move to another state and expand to 600 cows, what reproductive factors are normal?

Are my heifers calving at the same age as other Holstein herds?
Updated nightly, the DairyMetrics database includes information from over 15,000 herds that are routinely processed by DRMS. By using filters, you are able to easily identify cohort herds for comparison.
Get Started!  To access DairyMetrics, go to DRMS and click the Log In link. Then click on the DairyMetrics link on the left. Producers who send data to DRMS must know their  8-digit herd code number and Remote Access Code.