Better Data.  Better Decisions.
CentralStar provides DHI services to nearly 2,000 herds and more than 600,000 cows throughout Michigan, Indiana, Iowa, Illinois, Wisconsin, and surrounding states. DHI records are processed through Dairy Records Management Systems (DRMS), the largest dairy records processing center in the United States.
We offer a variety of services to make managing your herd more profitable.
Routine DHI testing programs
Milk testing services for butterfat, protein, somatic cell count (SCC), solids not fat (SNF) and milk urea nitrogen (MUN)
Diagnostic testing for pregnancy, mastitis, Johne's disease, leukosis, BVD, neospora, A1/A2
Affordable dairy management software – DART Testing Programs
We have testing programs to best meet your needs and will customize a program for any size herd and set-up. We guarantee seamless data transfer to breed associations and offer official test types to meet the Council on Dairy Cattle Breeding (CDCB) requirements.
When you choose a Processed Test program the data is processed through DRMS. Processed Test data flows to CDCB and breed associations, and a backup of your data is stored. Alternatively, the Non-Processed test provides only the basic data of milk weights, components, and SCC and is returned to you as a CSV file.
Official, supervised
A trained and certified DHI Specialist is on the farm for one milking to collect milk weights and samples. Weights may be gathered from an automated milk recording (AMR) device.
Owner-sampler
CentralStar supplies meters and sample vials, so you can collect samples and record weights. DHI Specialist picks up samples and sends them to lab for processing. Weights and samples can be taken from one, two, or three milkings at no additional charge.
Robotic parlor
DHI Specialist sets up and uses the Ori-Collector, which is approved for use with DeLavel, Lely, Galaxy, and other robotic systems. For sample collection independent of a DHI Specialist, contact CentralStar for milk sample shuttle rental rates and availability.
Automated milk recording update
Milk weights are collected from an AMR device in a parlor and sent to DRMS for processing. Butterfat and protein are estimated. This test type is used in conjunction with the weighed and sampled test types.
The DHI Specialist collects milk samples and can record milk weights if requested. Samples are evaluated at a CentralStar lab and a CSV file containing animal ID, milk weight (if requested), sample number, components, and SCC data are provided. Records are not processed through DRMS.
Milk Sample Analyses
Milk samples can be analyzed for a variety of production, disease and health-related traits. Samples submitted through routine DHI include analysis for components and SCC, with the option to add other testing at an additional cost.
Components (fat and protein)
Milk Urea Nitrogen (MUN)
Somatic Cell Count (SCC)
Solids not fat (SNF)
A1/A2
BLV
BVD
Johne's disease
Mastitis
Neospora
Pregnancy
Samples can be submitted between routine DHI testing direct to the laboratory via mail, drop-off, or delivery service. Contact the CentralStar lab nearest you to establish a program.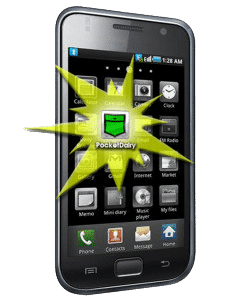 Dairy Management Software – DART
DART (previously called PCDART) software and mobile app, PocketDairy provide affordable per cow pricing with local support and FREE program updates. It interfaces with major milking and electronic heat/health monitoring systems.
Dairy Herd Management Reports
Countless herd management report options are available electronically or printed.
Electronic reports are available through WebReports. Sign up and you, as well as others you designate (vet, nutritionist, herd manager) will receive an email when your reports are ready. Online report costs are based on the number of cows.
Printed reports are mailed to you once your herd is processed at DRMS. There are over 70 pre-designed lists and summary reports to choose from. Popular reports include:
SCC Hot Sheet
Reports SCC scores of all cows and ranks the top 20 affecting the bulk tank SCC level. This FREE report is emailed to you within minutes of samples being processed at the lab.
Udder Health Monitor (427)
Monitors SCC by lactation group. Identifies cows to cull for poor udder health. Overview benchmarks herd with the top 20% of cohort herds.
Transition Cow Report (408)
Provides analysis of key transition period metrics including dry periods, first milk weight, fat to protein ratio, udder health, reproduction, turnover, and distressed cows. Includes goals for each metric which are set at the level achieved by the top 10% of herds similar in size to your herd.
Energy Corrected Milk (217)
Managing Energy Corrected Milk is a useful tool for markets that are paid on components. This report helps ensure you have the highest dollar product going to the processor.