At CentralStar we help dairy and beef producers get more from their herd by connecting key areas of their farm. CentralStar provides industry-leading genetics, reproduction services, herd health products, DHI, diagnostic testing, and consulting. As a member of the CentralStar team YOU help producers see the whole picture, allowing them to make their herds more efficient and profitable.
We have a robust history and are dedicated to future innovation. Our contributions to help farms are many, including pioneering the development and commercialization of diagnostic tests performed on milk samples specifically through the DHI platform.
Team members live in the communities they work and make up one of the most comprehensive agriculture field services teams in the Midwest.
Our Culture
Inspire. Innovate. Integrate.
We are committed to investing in your lifelong professional development, inspiring you to be a trusted advisor to help dairy and beef producers meet their goals.
Regardless of your career path, you routinely collaborate with a local team giving you opportunities to share your passion and ideas with like-minded professionals. CentralStar is committed to fostering your passion so you can create solutions that deliver greater results for producers. In doing so, you help achieve our mission of, "enhancing producer profitability through integrated services."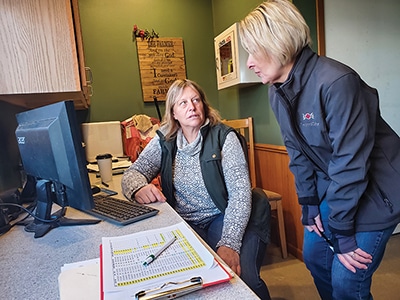 Our culture is one of passion for our team members, the Ag industry, and producer success.
Perks and Benefits for Full-time Careers
Health, dental, and vision-insurance options
Flexible-spending account
401 (k) retirement with company match
Sponsored life and long-term-disability insurance
Optional short-term-disability insurance
Team-member Assistance Programs
Team-member awards program
Meet some of our team and hear their stories.
Once your application has passed the screening process, and caught the attention of the team, the hiring manager will reach out for next steps.
1. Phone Screening
A member of the hiring team will reach out to discuss potential opportunities and learn more about you, and possibly schedule a first interview.
2. First Interview
You will meet the hiring manager and another member of the CentralStar team to discuss your work experience. This interview will provide a better understanding of the responsibilities and expectations of the role you are interested in.
3. Second Interview
A second interview may be conducted and include a set down with members of the CentralStar team or an experience where you work alongside a current team member in the role you are applying for. This interview gives you a clearer understanding of the requirements of the role and the culture of CentralStar.
4. Job Offer
The hiring manager will call you with the job offer and follow up with an email. If you accept the Human Resources team will send you the contract to sign electronically.