CentralStar Research and Development
Research and development are at the core of CentralStar's vision. We strive to continually expand our product and service portfolio through collaboration with industry allies. We promote innovation and discovery to equip producers with the tools needed to drive the dairy industry forward. 
Our Research
We are actively engaged in a range of research projects including modern molecular biology, next-generation technologies and data analytics.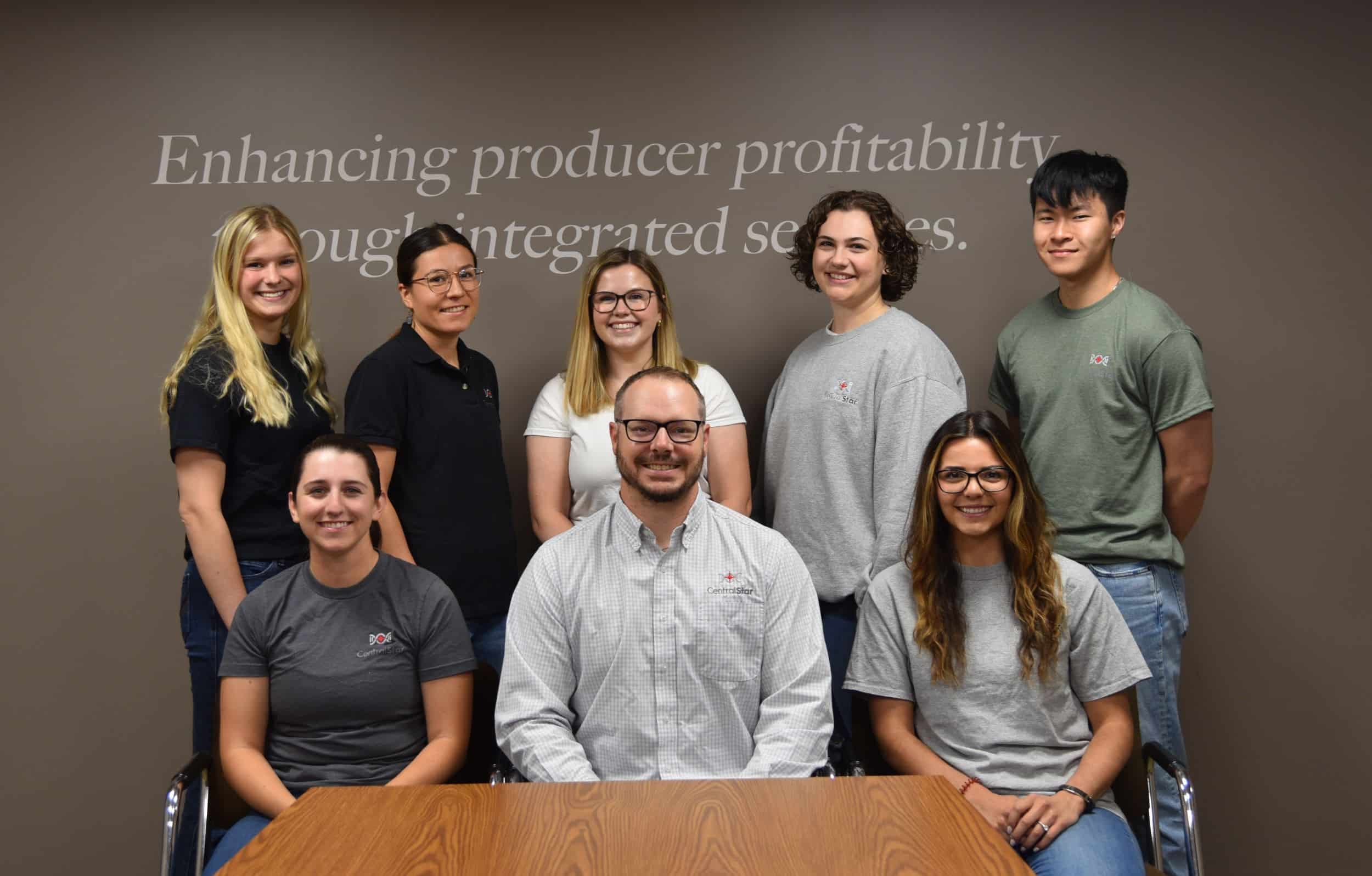 CentralStar Research team: Front: Kait Houghton, Casey Droscha, Chaelynne Lohr. Back: Irene Nielsen, Corey Luna, Laura Pavliscak, Sophie VanderWeele, Evan Ma.
Projects
Diagnostics – Pathogen detection, novel quantitative assays, herd-specific diagnostic programs.

Reproduction – Pregnancy detection, sire fertility, improving reproduction rates.

Genomics – Whole Genome sequencing, the discovery of novel genetic markers, custom SNP detection for milk proteins, identification of genetic mutations.

Automation – Development of automated workflows for various sample types and diagnostic assays.

Data analytics – Tailored herd-wide diagnostic and information analysis.

DHI – Enhanced data collection and analysis of mid-infrared spectral data. 
Partnerships
CentralStar collaborates with strategic partners within the academic, dairy, livestock animal diagnostic, and life sciences sectors. This collaboration fosters effective innovation and implementation of novel discoveries into tangible products and services to facilitate advancement of the dairy and beef industries.