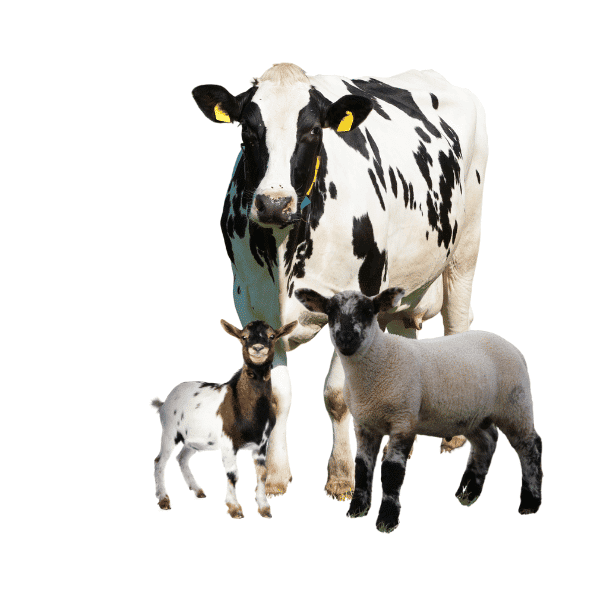 Johne's Disease
Johne's causes decreased milk production, chronic diarrhea, and death.
Contagious, chronic, and usually fatal infection that primarily affects the small intestine of ruminants.
Signs of Johne's in cattle include weight loss and diarrhea with a normal appetite but are rarely evident until two or more years after infection.
The causative bacteria is Mycobacteria avium subspecies paratuberculosis (MAP), and transmission is primarily fecal/oral to calves less than six months of age.
According to 2007 Dairy NAHMS study, about 68 percent of U.S. dairy herds have at least one cow that tests positive for Johne's with herd prevalence approaching 100 percent in large dairy herds.
Sample Type(s)
Milk

Fresh, frozen or preserved
Individual or bulk tank
Pooling available for PCR test

Serum
Feces

Fresh or frozen. Pooling available – up to 5 samples per test
Timing
Test milk or blood at dryoff or in early lactation
Test fecal samples at any age
Results
Milk and blood ELISA available within 5 days of sample receipt
PCR (milk or fecal) available within 10 days of sample receipt
Reported as Positive, Negative or Suspect
CATTLE
Test Type
Positive
Negative
Suspect
Milk ELISA
>0.3
<0.2
0.2 – 0.3
Bulk Milk ELISA
>0.1
<0.1
–
Blood ELISA
>0.55
<0.45
0.45 – 0.55
Bulk Milk PCR
<41
>41
–
Fecal PCR
<38
Undetected
38 – 40
GOATS & SHEEP
Test Type
Positive
Negative
Suspect
Blood ELISA
>0.55
<0.45
0.45 – 0.55
Animals with a Suspect result should be retested at a later date.
Animals that are within 7 days of freshening have a high probability of giving false positive results when tested because of the presence of colostral antibodies.
Price
Individual ELISA (milk, blood) $6.50/sample

Multiple test discounts! $11 for two ELISAs on the same sample; $15.00 for 3 ELISAs

PCR (milk, pooled, or bulk milk) $50/test
PCR (

fecal) $40/test

PCR (pooled 

fecal) $12/test; minimum 3 samples, maximum 5 samples

Testing billed upon sample receipt
$10 sample submission fee per order
Submit Samples
Talk to your DHI Specialist
Additional Resources
Been there, done that. What's next for Johne's disease?
Dr. Don Niles, Dairy Operations Manager, Pagel's Family Businesses, and Dr. Scott Wells, Professor in the Department of Veterinary Population Medicine, College of Veterinary Medicine, University of Minnesota, discuss practical approaches to level up your herd's Johne's management.
CentralStar Laboratories
CentralStar's Laboratories provide sample analyses on milk, blood, fecal, and tissue samples for a variety of production, disease and health-related traits.
More than 5.3 million samples are processed annually using state-of-the-art equipment and techniques including infrared spectroscopy, flow cytometry, ELISA, PCR, and more.
Diagnostic tests are intended to identify diseases in the cow for their health, and do not determine the "safety" of milk. Testing prices listed effective 10/1/2020. 
How To Collect a Blood Sample for Serum Tests
Supplies Needed:
Vacutainer® Vial
Double-sided needle
Needle holder
Be sure to check which type of vial is required for your desired test type.
Red-top vials: Pregnancy, Johne's, Leukosis, BVD and Neospora.
Purple-top vials: A1/A2 and BLV SSI PCR.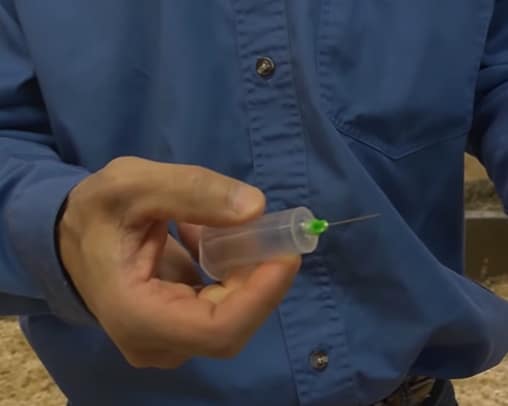 Step 1:
Screw needle into needle holder
Insert the Vacutainer vial into the holder
DO NOT puncture the vial stopper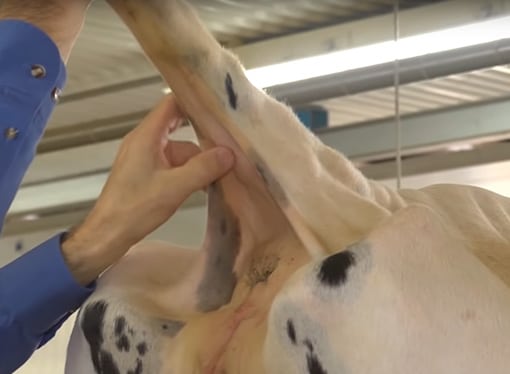 Step 2:
Lift the tail straight up and clean area
Find the midline groove 4 to 6 inches from the base of the tail
Insert the needle about ¼ inch into the groove, perpendicular to the underside of the tail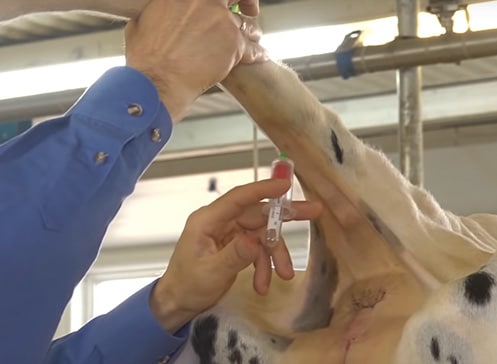 Step 3:
Engage the vacuum by pressing the vial up puncturing the stopper
If blood does not flow, carefully redirect the needle
DO NOT remove the needle from the tail
Step 4:
Once blood begins to flow maintain needle position
Collect a minimum of 4cc of blood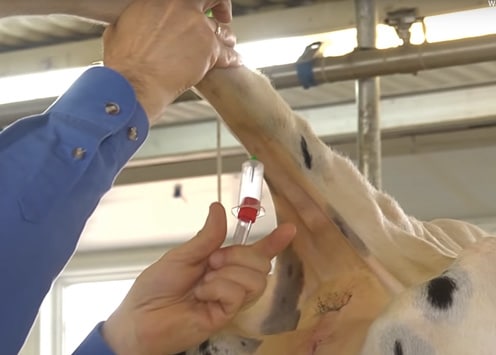 Step 5:
Disengage the vial from the holder BEFORE removing needle from the tail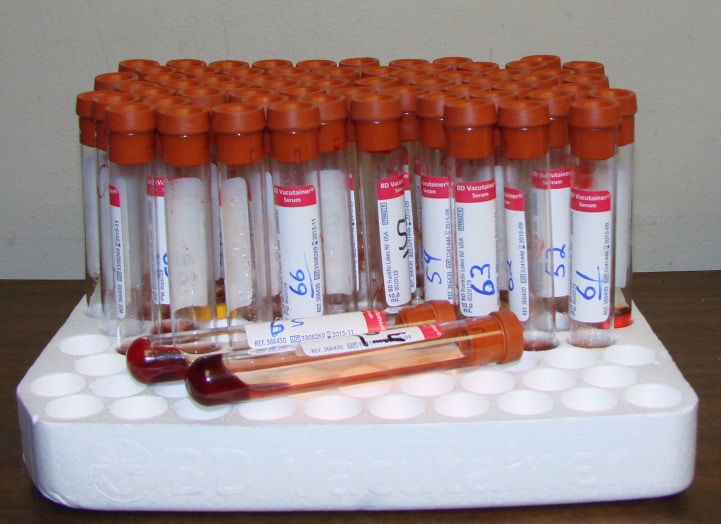 Step 6:
Clearly label vials with animal identification
Fill out a sample submission form
Step 7:
Keep vials at room temperature to allow clotting (1 to 2 hours)
Once clotted, keep samples refrigerated until submitted to the lab