Live webinars are conducted quarterly, and then posted here for viewing on demand. To receive notice of future webinars, sign up here.
Webinars focus on tools and methods that can be used on farm to help improve animal health and wellbeing, farm sustainability and profitability.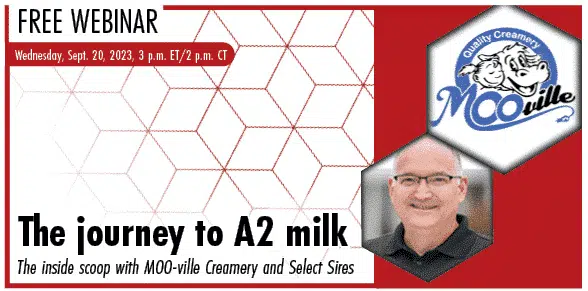 There's no debating that cow's milk and its products have long been an extraordinary nutritional source. Thanks to innovation, we now enjoy a variety of modifications, including A2 milk. Join us Wednesday, September 20, as MOO-ville Creamery, Nashville, Michigan and...